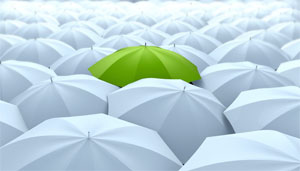 You have less than 6 seconds to get a reader to stay and the blog design often sets the first impression. Its well said that if content is the King, usability is the Queen! A good content if not well-presented won't simply get the attention it deserves.
The blog design portrays a blog's personality. A blog that looks like black text on a white background and nothing else (basic HTML from '90s?) won't attract many eyeballs. So how do you get started? Here are some killer blog design tips.
Set your Blog Design Goal
Have your goal for the blog clearly defined and design with that goal in mind. Work on it and launch your blog. There is nothing like a perfect blog. Launch a good blog now and keep making small improvements in the blog design. You'll learn best by doing.
Themes
There are a number of themes available online. Take your time to explore them and find one that suits your needs. Some of the popular ones are Thesis, Headway, Genesis, Thematic and Hybrid. I have created my blog design using the Thematic framework. I have created a custom child theme using the Thematic Framework.
Fonts, Colors and Images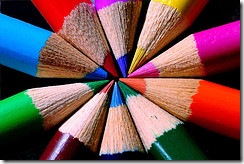 When chosen correctly, colors and images breathe life into your blog pages. The blog design should be unobtrusive and should blend seamlessly with your content rather than distract the readers. Hence it is important to choose the colors wisely. Very flashy or bright colors or light colored text on dark background do not make a good choice. That makes your blog hard to read and is definitely a turn off. Choose font sizes that make it easy for everyone to read.
Not everyone sees images by default. Most email clients and even some users prefer to block images. Hence its necessary that images are named properly with alt tags. The alt tag text is displayed as image placeholder. Doing so also helps build keyword relevancy for search engines and hence in SEO.
Where to find good quality images to enhance your blog design?
Flickr's Creative Commons search allows you to find wonderful royalty-free images for your blog. Just remember to credit the photo with a linkback. Zementa or Photo Dropper plugins offer great ways to find Creative Commons licensed photos from directly within your blogging platform. Deana offers some more cool ways to find relevant images for your blog posts.
Keep image sizes small. Not everyone uses a high speed broadband data connection. To downsize your images without losing the quality, use Photoshop or Gimp (free alternative to Photoshop) .
You could also use image editing and design tools to enhance your images. These tools help make the images or stock photos more engaging by allowing you to add different effects and text to the images easily. Free online image editing and design tools like Canva can help you to mix and match images from top stock photographers and graphic artists along with fonts and other graphic elements.
Header Area
The blog header should carry the elevator pitch or a tagline for your blog. This makes the purpose of your blog clear and evident to your readers and sets the tone for the relationship.
The most important information or functionality of your blog should be at the top 'above the fold'. Most people often hesitate to scroll down.  'Above the fold' (from newspaper days) is what you see without scrolling.
Menu/Accessibility
Content should to be accessible and findable. Offer ways to browse through categories. Add a search bar at top and bottom, or in sidebar.
Content Area
This is the most important aspect of your blog design. The width of this section should be wisely chosen. If you use a larger font, use a wider content area. So readers don't have to scroll down a lot.
Use proper HTML tags for all headings and titles. Use <h1> tag for post title and <h2>, <h3> and so on for subtitles. Don't just use a large and bold font. Enclosing titles into HTML <h1>, <h2> tags makes your content consistent across your blog and also makes it easy for search spiders to decipher your content.
Static pages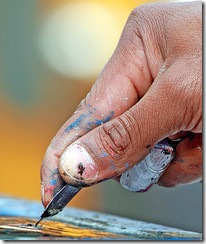 The pages like contact and about are very important. Remember to include information that ties back to your goal for the blog & what you want to accomplish.
If you are a business, your contact info must be front & center on your blog. Make it easy for customers to contact you. Having a physical address helps in local Google search optimization.
The About page is very important, and it pays to spend good amount of time working on it. Be creative! You can have two About pages – one for you, and one for the blog, or you can have both clubbed into one. I use the later for my about page. Add a picture of the author. Readers like to "see" who is talking to them in the blog. Here is an excellent post providing guidelines for writing a good about page. I highly recommend making use of this.
Comments Area
Make it easy to for your readers to comment. Don't force users to register before leaving a comment. Use Facebook and Twitter Connect plugins in addition to name/email option. Experiment with commenting systems like Disqus and Intensedebate to see if it works for you.
The Sidebar
In most cases, a two-column layout (one for post and one for sidebar) is fine. Go to three columns if you can justify the extra column with good content. A search bar would be better option than displaying categories in the sidebar. Its best to provide an archive page which lists all the categories separately.
Plugins/Widgets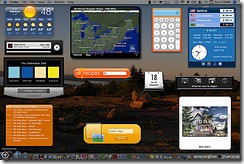 Don't get addicted to plugins and widgets. I know they are tempting and you want to have them all stuffed into your sidebar. If you try to add too many of them, the blog layout can get too crowded which might confuse your readers. Also, poorly developed plugins make your pages load real slow. Choose plugins and widgets that provide good value to your readers.
Include ways for people to share/e-mail/forward your content. Give them RSS and Email subscription options. Show popular posts or recommended reading on your sidebar.
Footer Area
Footer should include links to legal pages like copyrights, terms of use, disclaimers etc. Include an additional search box so that users wont have to scroll up to search something on your blog. I also display recent searches made on my blog using the SEO Search Terms Tagging plugin.
Not everyone reads directly on your blog

Most readers scan blogs just as they scan news articles. Your blog design will be seen only if readers actually visit your website.
Remember, many readers will use RSS feeds and Email subscriptions to access your content. They would read your posts without actually visiting your site. Hence it is very important to pay attention to your RSS feed content. Here are some tips to make the most out of your RSS feed.
Don't overdo. Keep it Simple!
Simple blog design almost always provides better user experience. Simple and pleasing blog design sets a calm tone throughout. The cleaner the better.
Thanks to all #blogchat participants for your valuable inputs in creating this post.
How would you go about your next blog design? What are most important design aspects you think contribute to a better user experience? Please share your blog design tips in the comments section below.