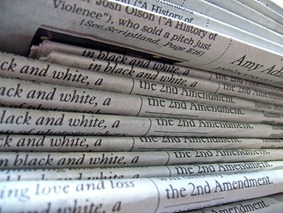 Have you optimized the your Blog Archive? A well-designed blog archive has a lot of potential to bring in loyal visitors to your blog or website. Let us understand how you can pour new life into the old content of your blog.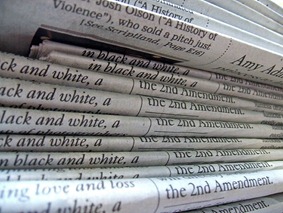 The Archives page on your WordPress blog acts like a sitemap. It helps visitors browse through the content on your blog. Yet this is one of the pages likely to be ignored by bloggers when optimizing their blog or website. It is important that your blog archive is as user-friendly as possible as it provides links to all the pages on your blog. Optimizing the blog archive will certainly help in converting new visitors to returning ones.
How Blog Archive Can Enhance the User Experience
Optimizing your blog archive is as important as optimizing images or optimizing RSS feeds of your blog. Your Blog design should invariably include a well designed blog archive to help further improve the user experience.
Providing options to your readers to browse by date as well as by category can be very useful. In this way users can locate the content of interest quickly. Most WordPress themes like Thematic provide this option by default.
If you post frequently, the archives page can grow quickly. However, most users hate scrolling and eight out of ten users will leave the archives page if they could not find anything interesting without scrolling much.
If you are a WordPress user, here are three plugins that can beautify the archives page on your blog at the same time make it more user-friendly.
Smart Archives Reloaded
Smart Archives Reloaded allows you to display a list of posts grouped by year and month. It provides interesting navigation elements based on CSS and jQuery that further enhance the user experience.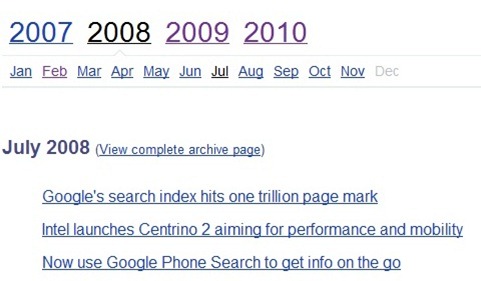 Clean Archives Reloaded
Clean Archives Reloaded generates a list of all of your posts sorted by month. It comes loaded with an efficient Javascript to allow collapsing and expanding of months.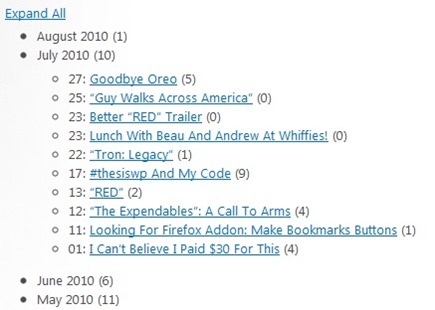 Better Extended Live Archive
Better Extended Live Archive is an AJAX based WordPress plugin that allows you to display a well-structured archive navigator on your archive page. Visitors of your blog can browse articles on your blog by date, category or tag.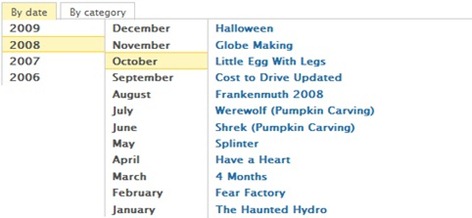 Which Blog Archive Plugin Should I Use?
Whether you use standard WordPress Archive or use a blog archive plugin, your goal should be to make it easy for your visitors to get a good feel of your website content. Choose a blog archive that suits best to your blog and make your visitors stay longer and keep them coming back.