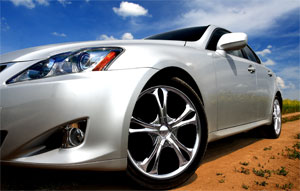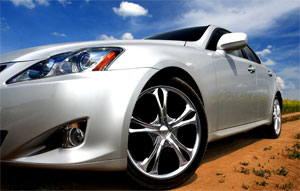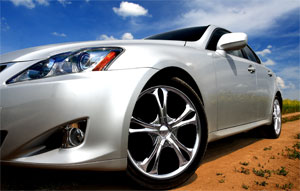 Youngsters have a fetish for accessories and they like dressing up their cars with whatever is the latest in the market. Car accessories start from high-end music systems, halogen lamps, rally driving seats, car graphics, 5.1 channel digital sound system, multi-coloured cabinet lamps and plenty of other things.
Amanpreet Ahluwalia of Speedbugs says, "One can also install high density coil springs. It improves handling and height of the car and doesn't put load on the shockers. Alloy wheels make your car look attractive and also improve acceleration of the vehicle."
Choosing the Right Car Accessories
Installing car accessories doesn't just mean picking up the 'most impressive' items. Rohit Bhansali, Hello Cars, warns that one should always go to an expert before installing any new accessory. Many a time, instead of beautifying it, wrong choices end up making the car look like a mess. Here are some touch-ups for cars:
Music System with High-end Amplifiers and Woofers
Install them to take sound quality to a new high.
Touch Screen and 5.1 Channel Digital Surround Sound Systems
The price of touchscreen starts from Rs 10,000 and can go up to Rs 50,000. It gives a complete theatre effect.
HID [High Intensity Discharge Lamps]
The headlights and bulbs in the car are replaced by HID to give a clearer night vision. Price: Rs 5000 to Rs 10000.
Special Air Filters
These improve the power of the engine and pick-up by boosting combustion. What's better, they usually come with a warranty. Price: Rs 3000 to Rs 20,000.
Car Graphics
These are stickers that come in different designs and range in price from Rs 500 to Rs 5,000.
Rally Driving Seats
These seats normally figure high on youngsters' wish list. These also ensure safety when one slams the breaks at high speed; the seats are fixed and don't toss the person forward and backward. Price: Rs 10,000 to Rs 30,000.
NOS [Nitrogen Oxide Cylinder kit]
Installing NOS kit in the car will boost the power of the engine drastically. Price: Rs 60,000 to Rs 1 lakh.
Sun Roof
A sun roof for the summers is a good way to pamper yourself.
If you decide to dress up your car, don't forget to get an efficient fellow to work on those wheels.
© HT Media