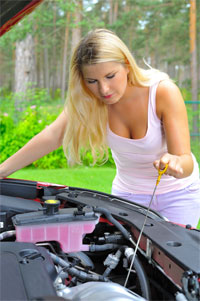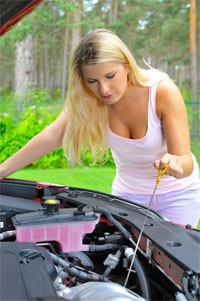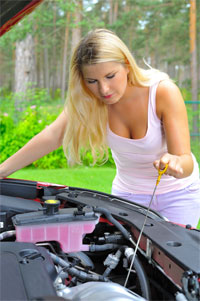 For many of us, a car is just like a baby — adored and pampered. It saves us from the mercy of swindling autowallahs and overcrowded buses, and relieves us from the need to 'watch' your watch every now and then if stuck at a late-night party.
But your can throw some tantrums when you least expect if you don't look after it. Amanpreet Ahluwalia of Speed Bugs says, "One shouldn't be casual in his approach towards the vehicle." Here are a few things he recommends to keep your car in top-notch condition:
Car Maintenance Tips
Engine Oil
Performance of the car largely depends on the engine oil. An indicator usually shows the oil level. Check it every 10 to 15 days and change accordingly.
Tyre Pressure
Make sure the tyres are filled with recommended air pressure. Lower or higher pressure will hamper driving.
Brakes
Take your car to a mechanic if the brake pedal is too soft to press. Also, if there's a squeaking noise when you push, then there may be a problem with adjustment of the clearance systems. Clean brakes after car wash as it keeps dust off the pads.
Cooling System
In summers, make sure you use coolant in your radiator as it helps control the temperature and protects the engine from overheating. Check water coolant level once in a fortnight.
Clutch
Avoid the habit of resting the left foot on the clutch pedal when it is not in use. It damages the clutch. Do not rev the engine when you start the car because the oil takes time to reach to different components of the engine. Also wait for the optimum temperature and then start the AC.
Fuel System
The adulteration and impurities of fuel can lead to a host of problems for the engine. Check the fuel and air filters after every 8-10 kms.
Finally, Gurjeet Singh Behl of Limousine Auto Care says, "Always carry a few extra fuses because 90 per cent of breakdowns can be rectified by simply changing the fuse."
© HT Media