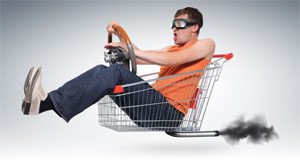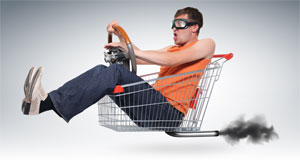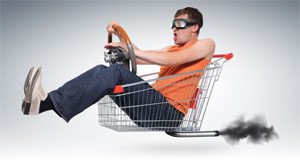 Over a million hungry people from all over India will go on a hunger strike of indefinite length demanding regular food to eat. 'We have been going hungry for free for several decades, never demanding anything in return from the government. It is time we make good use of our hunger,' said Mr Bhooknath Khare, chairman of the newly-formed group, We Want Food.
— Onion Uttapam, India's Leading Fake News Satire
If you stumbled upon this by accident, you'd be forgiven for doing the classic double take. Because there is something so news-like about the paragraph. And besides, this is India. Anything can happen. So you'd be somewhat torn in your judgement. Hungry people going on a hunger strike demanding food… It can't possibly be true. Can it?
Well, it isn't true (though this is India, anything can happen). The paragraph we quoted was from onionuttapam.com, one of a number of websites that spoof news in India, to the great glee of its small but steadily growing bunch of readers.
Funny and Fake News Business
Onion Uttapam, Faking News, Noise of India… many of you may not recognise these names. But we'll bet most of you have read some of their output as email forwards. Not long ago, we collapsed with laughter at one titled 'Unable to attract even a single girl, frustrated man sues Axe'. This was from fakingnews.com. And some months before that, we'd split our sides reading 'Media IPL: Top news anchors to be auctioned'. A product of noiseofindia.com.
"The email forwards took my Axe article everywhere," says independent consultant Rahul Roshan, founder and Pagal Patrakar of Faking News. "Some people Googled the piece, discovered it was from Faking News, and that's how my site surged with traffic."
There's an element of surprise in Roshan's tone as he tells you this – he'd never expected his site to become popular. After all, we are not world famous for our sense of humour. PhD student Gautama, founder and sole writer of Noise of India, and independent investor and trader in stocks Sunil Bhuneja, co-founder of and one of several writers at Onionuttapam, sound similarly surprised by the growing number of people who visit their sites.
"When I started Noise of India, insufferable PJ-mongers like myself were my core audience," says Gautama. "Most readers were engineers and techie types. Things remained very low key until I posted the Media IPL article. That struck a chord with a larger audience – perhaps because there was so much pent-up anchor-angst, especially after 26/11 reportage. After that, site usage went up 100 times."
The Real World
When people run websites featuring fake news, there is always the risk that readers will take them seriously – and then get annoyed when they learn everything is a joke. "It can get emotional at times," says Bhuneja. "We get hate mail, even demands that we shut down."
So it's a piece of irony to be able to say that humour websites though these are – and they all say so, loud and clear – they were born from a rather serious purpose.
"What I get from writing fake news is two things – the pure thrill of coming up with a good joke – which is its own reward; and positive vibes from readers. As regards what motivates the satire – sometimes it's just fun for fun's sake, sometimes there is a serious subtext," says Gautama.
These writers have settled on fake news for a purpose – it's a reaction to the way news is presented by media houses. "I worked as a TV journalist and there was a lot of stuff going on that made me uncomfortable," says Roshan. "The kick of journalism as a mission was hard to come by, and I was very disillusioned."
Satire, points out Bhuneja, wakes us up to the real news/issues and gets us to laugh at ourselves. "And it serves the vital purpose of holding up a mirror to the follies, inanities, hypocrisies of our society, its institutions, traditions, belief systems etc., and it does so without being preachy or sanctimonious," adds Bhuneja.
More Power to Fake News
The Headlines
Media IPL: Top news
anchors to be auctioned
Inspired by the IPL, the major news channels have decided to auction off their high-value assets to ride out the recession. Reputed auditing firm Ricewaterspouse has already assessed the anchors and submitted a detailed report to Lalit Modi. Don't ask us how we laid our grubby hands on page 1 of this confidential report. Just dim your screens and read silently.
— noiseofindia.com
Unable to attract even
a single girl, frustrated man sues Axe
A 26-year-old man has filed a case against the FMCG company which owns the Axe brand of men grooming products, for 'cheating' and causing him 'mental suffering'. The plaintiff has cited his failure to attract any girl at all even though he's been using Axe products for over seven years now.
— fakingnews.com
Worried at diminishing media coverage, Saifeena plan to get married
"Adoption of Ethiopian or Cambodian babies was out of question as long as Saif and Kareena were not married. Now that they are tying the knot very soon, they can plan adoption of economically underprivileged babies from countries whose per capita income is even less than India. This will not only help them stay in news for a longer time, but also help generate newer markets for Bollywood to conquer."
— onionuttapam.com
© HT Media