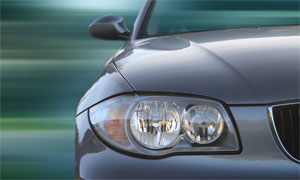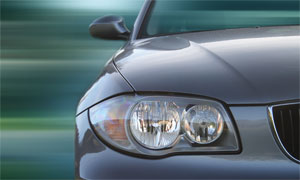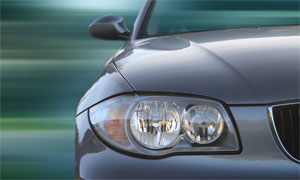 Luxury car showdowns don't come tougher than this. Here's a look at how Mercedes E350, BMW 530i and Audi A6 models stack up against each other.
The look: In the new E-Class, the sharply defined nose, the suggestion of the four-headlamp arrangement, the exaggerated tipped-forward stance and the W120 'ponton'-like flying bulge over the hips help the car stand out.
Unlike the Merc, which majors on comfort, every molecule of BMW's 530i goes into making it a driver's car. It has a sporty suspension setup, near-perfect weight distribution and a unique braking system, too.
Audi's A6 looks the least alluring of the lot. The carmakers have added new LED lamps to both the front and rear lights and there's a new A4-like split chin, but the basic design with its classic inverted bathtub shape remains. Power: The A6 has the most power and the most sophisticated motor. The direct injection, supercharged V6 pumps out a very strong 290 bhp and while the Merc and BMW send drive to the rear wheels, the Audi sends power to all four.
The ride: For relaxed and leisurely driving, the Merc is ahead of the others.
The steering gives great feedback. The V6 motor is honey-smooth and the effortless manner in which the E-class eats up poor roads immediately puts you at ease.
The BMW 5-series' ride is absorbent but not as relaxing to drive. With its heavy steering, it makes the driver work harder at low speeds.
The Audi, with its supercharged engine and cannon-shot throttle responses, is at the other extreme. You've to be very precise in modulating the throttle — the car lurches forward if you push the pedal only slightly harder.
Performance: When you want to get a move on, the E-class doesn't fail to impress. But when it comes to ultimate handling, the E-class is no BMW.
The BMW's steering delivers a very connected feel and is brimming with information. 
With its sledgehammer throttle response, manic acceleration and huge grip, the Audi is the barbarian among the bunch. Put pedal-to-the-metal, and your face muscles will instantly respond with a smile.
— Autocar India
| | | | |
| --- | --- | --- | --- |
|   |  Mercedes e350 |  BMW 530i |  Audi A6 |
|  Fuel type |  Petrol |  Petrol |  Petrol |
|  Engine |  6-cyls in-vee, 3,498 cc |  6-cyls in-line, 2,996 cc |  6-cyls in-vee, 2,995 cc |
|  Power |  272 bhp at 6,000 rpm |  258 bhp at 6,500 rpm  |  290 bhp at 4,850-6,800 rpm |
|  Torque |  35.6 kgm at 2,400-5,000 rpm |  30.5 kgm at 2,400 rpm |  42.8 kgm at 2,500 to 4,850 rpm |
|  Bore/ stroke |  92.9/ 86 mm |  85/ 88 mm |  84.5/ 89 mm |
|  Specific output |  77.75 bhp per litre |  86.11 bhp per litre |  96.8 bhp per litre |
|  Gearbox |  7-speed auto |  6-speed auto |  6-speed auto |
 © HT Media