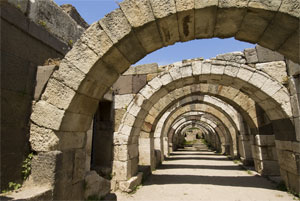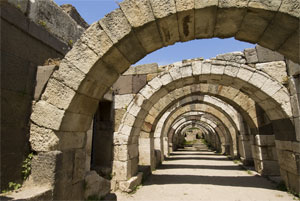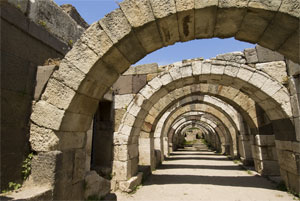 When travelling around Turkey today -increasingly popular with Indian tourists as a scenic, historic and affordable paradise -it's easy to hit up only the usual hotspots after going to Istanbul: the fairy chimneys of Cappadocia, the breathtaking travertines and healing waters of Pamukkale. Not everyone gets to spend time in Selcuk, a lovely Turkish town close to Ephesus, the more well-known site of spectacular ancient ruins and the House of Virgin Mary. Fortuitously, I chose to visit.
A few kilometers from Ephesus and an hour away from larger, more urban Izmir, Selcuk, sprawled beneath an old fortress on Ayasoluk Hill, is one of Turkey's most appealing, accommodating towns. Tourism is picking up here, but the town retains its old world traditions and an innate cosiness. On my first evening, I witnessed a robust parade led by the town's Macedonians, dancing and singing and showing off their colourful ethnic wear. By them, storks nested on the old aqueducts scattered through Selcuk; a beaming local told me the large birds depart on August 15 for Egypt every year. The sixth century basilica of St John the Apostle is situated amidst it all, easily visited, as are the – admittedly scanty – remains of the Temple of Artemis and the Selcuk museum. And the beach, too, is half an hour away, in Kusadasi.
All the must visit spots are right by the cafes and local hang outs; after visiting the chapel I made my way immediately to the laidback St John's Cafe, where the Swiss owner and her Turkish husband dish out a simple yet toothsome fusion menu. Don't miss the St John's toast (turkey, apple and cheese combine in this treat), rosti, halloumi cheese special or an outstanding Knaffa, for the perfect dessert.
Staying at the delightful Hotel Nilya, Turkey, a boutique hotel with a courtyard and a wonderfully bric-a-brac filled lobby cum living room, complete with a bar, I explored Selcuk. The town square here houses a cluster of memorable shops and restaurants and a family of feisty, memorable locals; you can combine shopping with getting a feel for local life. Among the treasures I came across was Hulya Celik, owner of Moonlight Jewellry, a fiery, large-hearted feminist Ottoman lioness who soon roped her husband into taking me around town. "We are hospitable people, but in business we are dangerous!" she charmingly warned, as she counselled her customers on love, life and the true nature of Turkish men, that fetching sub-species tourists are so taken by. Hulya once lived in Istanbul but now has made a home and a bustling business for herself in Selcuk, with striking, original pieces.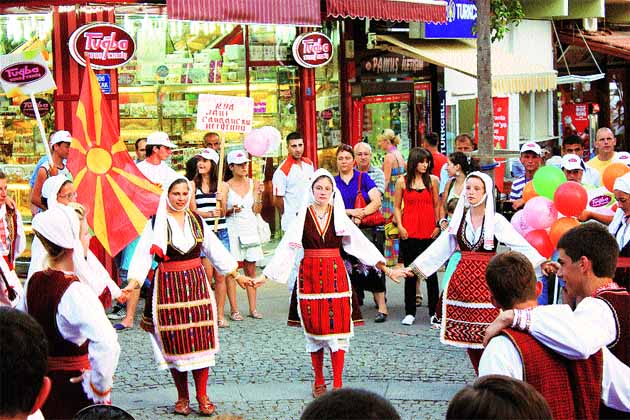 A robust parade led by Selçuk's Macedonians singing, dancing and showing off their colourful ethnic wear | Photos: Mary Pottenkulam
All roads, I soon found, lead to Hulya; she found me lunch at Sekin and Firuze Cafe Restaurant, a low key lunch spot right across from her, told me when the hammam would be single sex (note: they're cheaper here than in Istanbul, and more authentic), and directed me to the delightful Anton Cafe and Restaurant for dinner one day. There, Yonca Yoruk, a young fashion designer turned restaurateur co-owns and runs an elegant, wholesome Turkish menu the Circassian pastries and exquisite meatballs are not to be missed – with Sezgin Demirci, a knowledgeable tour guide. Trees grow through the tastefully decorated outdoor eating space of Anton, and jazz plays in the background. The old and new worlds of Turkey combine wonderfully in this town, I realised, sitting back and looking around the restaurant; Istanbul of course does the same on a larger scale, but the traditional pockets there are just that, pockets, whereas Selcuk has blended the two nicely.
A good time to visit is September, at the time of the annual wine festival; make it there by September 8, Selcuk's national day and you will catch both days of festivity. Visit, in fact, at any time – but do make it a point to touch down in this quaint old Turkish town.
© HT Media