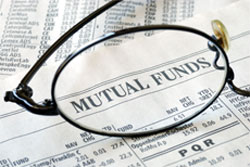 "Models work when they are appropriate for the particular circumstance, but some of the best investment judgments over time have come when people recognized that models derived in other periods were broken or not directly relevant." – Abby Joseph Cohen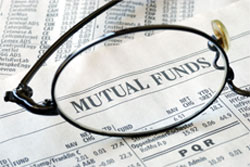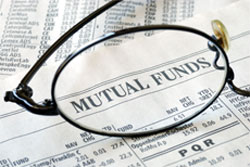 Investing in mutual funds seems interesting, with number of websites, TV and other finance and wealth magazines publishing various information. However it is a challenging task and involves knowledge regarding the shares and securities market and various laws that govern mutual funds is necessary before investing in them. Understanding the principle of mutual funds; the investment of the money of a large number of investors in stocks, bonds and money market instruments that are managed by managers makes one feel relieved. However it is best for you as an investor to make a right choice of the mutual fund that suits your need.
Choosing the Right Mutual Fund
Investment Objective & Time Horizon
The objective of the fund or the use to which the funds would be put to would be a vital deciding factor. Mutual funds investing in stocks would suit those that are ready to take more risks; stocks means more exposure to the volatile market though higher returns. The length of time that one has to wait to get reasonable returns also plays a vital role. So it is best to read the offer document or fund brochure carefully before making the decision.
Liquidity
In addition whether a fund is an open-ended or close ended one points out to how liquid your investment is. Open-ended funds are preferable to close ended ones as they can be converted to cash more easily than close ended ones that involve waiting for a period of time. Historically open ended funds have performed better than closed ended funds.
Diversification
It pays to check for diversification in mutual funds, for an optimum diversification makes for a good choice. Opting for a diversification over 8 to 10 securities would be more risky than going in for diversification of 20 to 30 stocks. The diversification of stocks over 80 to 100 securities may mean difficulty of management to the fund manager. In addition making sure to ensure that there is a balanced diversification helps.
Fund Performance
After getting comfortable with the fund's objective, it becomes equally important to know and analyze the fund's performance. This involves looking at the fund's short term and long term performance and comparing it with larger market indices or benchmarks like BSE Sensex and NSE Nifty. A higher market index over a longer period indicates better funds, however past performances in case of mutual funds can never be a guarantee of future returns and can serve only as an indicator.
Level of Risk
The level of risk involved would be another important indicator, with higher returns available only at higher risk levels. Would you like to go for a low risk debt fund or to go for a moderate risk balanced fund or a high risk equity fund? Look before you leap.
Volatility & Consistency
Next it is to be understood that any two funds giving the same return are not necessarily the same, as one fund could be more subject to market ups and downs than the other. Volatile nature of funds is more a standard deviation meaning more risk involved. In the same category of funds, an investor needs to choose funds performing consistently.
Fund management
The management of the fund plays an important role in deciding the best mutual fund for you, with professionalism being very important. The experience of the fund manager and the number of years he/she has been associated with the fund matters. With a new manager and frequent turnover are not good for investors.
Charges
Things seem pleasant in mutual funds; however the charges like entry load, exit load, administrative charges and fund management charges on an annual basis are to be carefully looked into. It is significant to note that these charges cannot exceed 2.5% of the fund's assets. Most funds have uniform charges, however hidden charges need to be looked into and carefully analyzed
To conclude mutual funds may be the best investments as they can be done in small amounts as compared to other types of investment and carry a comparatively lower risk. But your ultimate success in the form of good returns can only be assured with following these steps of smart mutual investment planning.