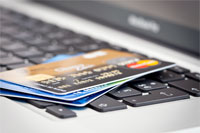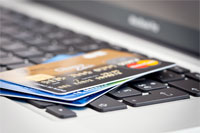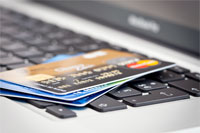 Money turned plastic years ago in form of credit cards and these cards became the financial life line of travelers, buyers and all those in need of instant money. Life starts with one credit card and as offers galore from banks and life progresses multiple credit cards make our wallets fatter.
Credit Card Theft – A Scary Scenario
Consider this case. You are vacationing in some exotic island when you suddenly realize that you have lost your bag with your passport, your cash, cards everything! Now that is a scary situation. The options are spending endless hours calling up banks for cancellation, requesting friends for funds, calling up family for passport number and ending up spoiling your holiday.
While some banks do offer an insurance cover on the credit card but all that takes time. What happens impromptu when you are in an outside country? Luckily there is an easier way out. Now this is where credit card protection comes in. The concept is still new in India unlike Europe where US where plastic is perhaps an established mode of spending and companies like Card Protection Plan (CPP), and Sentinel Card Protection offer credit card cover and much more.
Credit Card Protection in India
Call it a late entry but India around a year ago saw the entry of CPP. Card Protection Plan, CPP, offers a credit card protection service. All you have to do is register with them for a nominal yearly membership fee, and feed them with as much information as you can not only about your credit cards but also your license, passport and documents. Thereafter in case of emergency, like losing your bag/wallet, all you have to do is call up a toll free number, give them your membership number and let them take care of the rest.
The Definition of Taking Care
The good part of CPP is they understand the consumer really well. CPP isn't just limited to Credit cards but they also store information about your other cards as well which could include your driver's license, passport and so on.
So let's say a theft happens while you are vacationing in Bali. So what's next? All you got to do is make a call at their helpline and they take care of it all. From the hotel bill to instant cash delivered to you. They will notify your issuers to cancel your cards immediately, and they also provide emergency travel and hotel assistance to take care of you and help you get back home.
Says Gagan Maini, CEO, CPP India, "Our unique product proposition addresses a very relevant need of the Indian consumers. In times of distress arising out of card loss, we reach out to the cardholders helping take care of their worries! With an experience of over 25 years in servicing millions of customers worldwide, we believe our product will fulfill a key requirement of cardholders." The cost of protection from CPP comes at Rs.995 for a regular membership and Rs.1395 for a premium membership.
The Plastic Money Market
There are 22 million estimated credit cards and 150 m debit cards in India. CPP has been a late entrant in a ripe market of credit cards in India but nonetheless the only one in terms of the service offers in terms of protection and benefits. "Indian payment cards industry has been growing steadily in the last few years and is set to grow further. This phenomenon would also translate into multiple card ownership, making an assistance platform such as Card Protection Plan even more relevant. At CPP, we have the tools and experience across different markets to respond to this need promptly and efficiently" says Gagan Maini.
 
2009 may not have been exactly the right kind of year for credit cards in India, which witnessed a fall of 1.21 million cards according to a RBI figure. But in the long run the market is expected to grow substantially considering the large mass of youth between the ages of 18-24, who will be eligible for cards soon.
According to sources in other matured markets approximately 40% of all card holders subscribe to Card Protection, which though may be a long way away here in India, but is potential nonetheless.
Final Word on Credit Card Protection
At Rs.995 the CPP may just be worth it considering the ordeal the consumer has to go through incase of a lost card, calling up multiple banks, arranging cash for settling hotel bills etc.
© HT Media