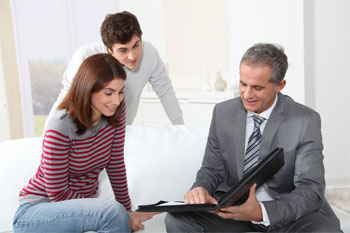 A Financial Planning Experience with a Client
It was just another day that a new client came to us for financial planning. He wanted to know if he had planned well for his family financial goals. As a general procedure, I suggested that a study would help me come out with a comprehensive financial planning to meet his goals.
Explaining the Financial Planning Concept
I told him that financial planning lies in addressing 4 important areas namely, risk management, wealth creation, wealth preservation and wealth transfer. It is an ongoing process throughout life. Financial spring cleaning done regularly helped to stay focused and keep track of your finances.
It is best to understand that financial spring cleaning involves collecting and assimilating data. This included various investments, present financial situation of the client. Then an appropriate plan was prepared and reviewed regularly considering changes. It is best to get a financial plan prepared by a certified financial planner or advisor who has the expertise, education and ethics and believes the plan would work for you.
Analyzing Life Insurance
My collection of data told me that my client had more insurance coverage on his wife and dependent children than on him. In addition he had been sold certain unit linked plans by his investment consultant. These ULIP's were disguised like profitable part of his overall portfolio.
So the first thing that I emphasized to him was to increase the term insurance coverage on him, so that his family was secure in his absence caused by sudden death. This was essential considering that he was the sole earning member of his family and still had various financial commitments before his children settled down.
Online term policies with nominal premium rates would be best for the purpose. I then told him that buying ULIPs are not good investments because of its heavy front loaded charges and under performance. As a part of portfolio revamp, i suggested to the client that he surrender certain policies and take up more of online term coverage on him.
Evaluating Health Insurance Requirements
Client already had a general health insurance policy for him and his family. I also suggested that he should take additional health insurance coverage in the form of critical insurance. An additional critical insurance coverage would provide for income in case of critical illness eventualities.
Examining Other Investments
Stocks and MFs
A closer review of his investments in stocks, mutual funds and other portfolios convinced me that my client had gone wrong in many of his investments. I was surprised to find that he had been misguided to invest in penny stock and closed ended NFOs of mutual funds. These stocks and mutual funds were not just risky but also lacked adequate liquidity and profitability to cater to long term inflation.
PMS
His portfolio management that was done by 2 portfolio managers lacked consistency that was vital for growth. They had repeatedly bought and sold stocks of big stocks like Larsen & Toubro, Tech Mahindra and Siemens just to book minimal profit and paid high costs on entry, taxes, brokerage and exit.
It was also seen that my client had an unwieldy portfolio that consisted of certain stocks that were bought on momentary emotions. In addition both his portfolio managers were buying similar stocks and mutual funds that made for laying all eggs in a basket. In addition to lack of diversity in stocks, they had sold off more profitable funds to invest in least known. I suggested that he invest more in diversified large cap and mid cap funds.
Fixed Income Investments
We suggested moving of fixed deposits that earned just 6.5% post tax to fixed maturity plans that yielded 8.75% post tax. We also suggested that he increase his contribution to Public Provident Fund and in the senior citizen account of his parents.
Client Reaction
My client understood very well that his broker had not suggested investments taking into consideration his financial goals, risk tolerance and return expectations. We also rendered the service was to help our client create a cash flow management strategy. This would help him ensure surplus funds were appropriately invested in a diversified way.
To conclude once the first step was taken to embark on his new journey to a strong financial backing, we advised him to keep himself well informed about financial planning with knowledge from various sources. Finally he understood that it was worth taking help in financial spring cleaning due to the rich long term gains that would accrue to him.