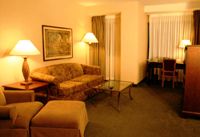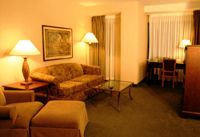 Don't be surprised if your bank raises the rate of interest on your home loan even though you've borrowed at a fixed interest rate. Many devils could be hiding in the details of loan agreements empowering banks to raise interest rate even for customers who have raised funds at a fixed regime, an event Indian households have not seen so far.
Here's a little fine print lying in ICICI Bank's home loan agreements, on fixed interest rate: "In the event the BORROWER opts for the fixed rate of interest offered by ICICI Bank, ICICI Bank shall have the right at any time or from time to time to review and reschedule the repayment terms of the LOAN or of the outstanding amount thereof in such a manner and to such extent as ICICI Bank may in its sole discretion decide."
Other lenders, including ABN AMRO Bank, IDBI Bank and LIC Housing Finance, have similar clauses (See table). In HDFC's case, such a clause existed in its 2006 fixed rate agreements, but "has since been withdrawn since then", a senior HDFC official said. Home loan borrowers would be the worst hit after Reserve Bank of India raised key lending rates by 0.5 percentage points to battle inflation that crossed 11 per cent last week.
Experts said while the initial response of banks is to raise interest rates of the floating rate borrowers, there is enough scope to raise rates even for fixed regime customers, although these are done in extreme situations. "Banks might take some harsh steps," said K. Raghuraman, executive director, Punjab National Bank (PNB).
"At PNB, I don't think we would revise the interest rate on existing fixed rate home loan. We will monitor the situation." "They ( banks) have the window to impose an upward revision although they might find it difficult to do so," said Harsh Roongta, CEO, Apnaloan.com.
The concept of fixed interest rate regimes began in 2004 when interest rates on home loans stood at around 7.5-8 per cent. Since then, lending rates have risen to over 12 per cent at present. So far, however, interest rates have not been revised on fixed rate home.
© HT Media