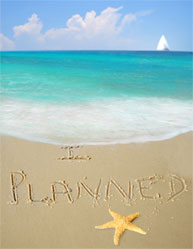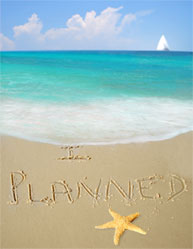 © Fotolia.com
My sister found me sitting at my desk earlier this week, buried in stacks of paper, intensely focused on something. She asked what I was working on, and seemed a little more than surprised when I replied, "My retirement plan". Her face settled into a perplexed look, and she said "But you're not even 40 yet!"
Maybe it is just the weak economy, but I have recently been obsessed with my retirement funds. I want to be able to retire at 62, but am afraid, things being the way they are, that I will have to work until I'm 80. Nobody wants to be 80 years old shuffling around a Wal-Mart entryway.
So, in an effort to edify others and keep as many future geriatrics out of Wal-Mart as I can, I'm sharing my research with you now. It's never too early to start thinking about the future, and once it's time to retire, you won't be able to un-spend all that money you wasted as a thirty-something.
These are three retirement plans that I think are reasonable and executable. Give them a look, and consider adopting some of the strategies, so you don't end up working yourself to death (literally).
1. The Classic 401(k) Route
The Tried and True. The classic 401(k) route (or something like it). Basically the idea is that if you start putting a little money out of every pay check you get aside, starting now until you're 65, you'll have saved enough to live on. Almost any bank will let you open an individual retirement account with a mutual fund company, allowing you to deposit up to $6,000 pre-tax annually. At forty years old, you could open a retirement account and save $192,000 by the time you are 62. Not bad, right?
2. The Starving Artist
Don't spend more than you make, and live to save. Instead of going out to eat every day, buy a cookbook and make meals at home. Find ways to save money here and there: take public transportation, car-pool, always turn off lights behind you. There are hundreds of blogs and magazines you can read to help you save your money instead of blow it. $6,000 seems like a lot of money, but once you cut out extraneous expenses*, you'd be surprised how easy it is to save that much a year, just by not spending it. *Note, this lifestyle might require a new definition of "extraneous."
3. The Island in the Sun
Making an international move after you retire means less spending, because cost of living is lower. Depending on where you move, the American dollar still goes pretty far in some places, and you can live comfortably for far less than you can in the States—in some places you can live for less than 20k a year. Retiring abroad is certainly appealing in that it is less expensive, exotic, and just plain cool. However, you might have to learn another language (difficult at an older age), and you won't be close to your family.
These are only some of the options you have; there are many more out there, and if you research, you will find the one that is right for you. Maybe my response is a little extreme, but I definitely recommend thinking about your future before your life is past.