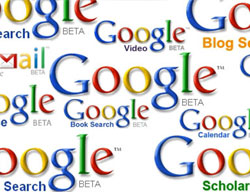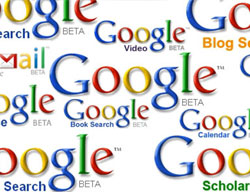 Of course I'm going to talk about what everyone else is talking about Google Buzz. What's the big deal? Is it worth it? And do how you go about getting the best from it?
I'm not sure that I have all the definitive answers to these questions. But it is quite fun to speculate. So, without further adieu, let us segue into my user's experience of Google Buzz.
Day One
Twitter and Facebook is full of references to this Hot! New! Thing! called Google Buzz. I don't know what it is, but I know I must have it. Everyone else seems to be having the same reaction. Rumours on the block is that it will finish off Facebook and Twitter completely, obliterating them from our memory.
I am a little cynical, remembering Google Wave and how everyone had to have it, and how everyone got it and then promptly forgot all about it. I bet you have an account lying around somewhere too.
Day Two
I log on to Gmail and am told I have an option of viewing Buzz in my email. I have it! It's here! Google asks me, quite politely, whether I want to see it. Of course I want to see it.
Such a question. I click and there it is! I already have 15 followers and 24 people I'm following! This is pure genius. I type in what feels like a status message and look at other people's conversations.
This is fun, this is great, this is… all? Really? Where are the shiny photos, the cool looking layout, the little fiddly settings that make Twitter and Facebook so cool?
Day Three
I actually don't want to know what everyone's thinking and doing all the time. Especially not random Google contacts. I spend quite a large amount of time deleting people who follow me.
Then I look at the other conversations and realise that people are using it a bit like email, except, they do realise it's public, right? I feel like a dirty stalker-type person, listening to what other people are saying.
At least on Facebook, it's obvious that you're putting it out there. Here, it's built into your inbox so it's easy to be lulled into a false sense of security.
Day Four
Articles over Google Buzz's lack of privacy settings are all over the Internet. Many people ask if I know how to disable it. I am quite weary of reading the same message from people thrice over — Facebook, Twitter and Buzz.
As for my own updates, I am kind of communicated-out. I simply can't think of new things to put on each site.
Day Five (Today)
Google Buzz has now divided into two camps (in my inbox anyway): people who post links, videos and images and people who just make random statements like they would on Twitter.
The thing about Buzz though, is that it has a Facebook-like 'Comment' and 'Like' button, so it's sort of like you're chatting on your own wall, except you're a really random person, in my inbox. It just feels strange. I am abstaining.
And that's my Google Buzz experience. More later, if I can figure out the best way to utilise it. Until then, this columnist is staying firmly away from more broadcasting of her soul to all and sundry.
© HT Media