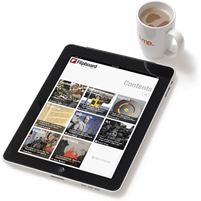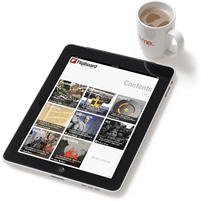 Flipboard, the world's first social magazine, is a free iPad app that turns your tablet into a social magazine personalized to the recommendations from your Twitter and Facebook social network. It lets you read your Twitter lists, Facebook news feeds and more in a nicely formatted magazine layout.
It automatically grabs the content using the links posted on Twitter, Facebook and creates magazine-like pages with images, videos and text. All you need to do is provide your Facebook, Twitter login creadentials and the app does all the magic. You will see the content laid out on the iPad screen as if it were put together in a magazine layout. Flipboard also delivers additional aggregated content like news, tech, music etc. which you can personalize.
Simply tap to read the complete story or swipe to flip between pages. The magazine has nine sections of which Twitter and Facebook cannot be removed at present.
Flipboard is undoubtedly one of the best iPad apps I have seen. The video will further familiarize you with the Flipboard app. A good reason to buy an iPad if haven't done so yet.
Visit Flipboard.com to download this cool Flipboard iPad app for free.