Want to boast your Twitter followers in a box just like the Facebook Like box with faces? Here's how you can quickly do that.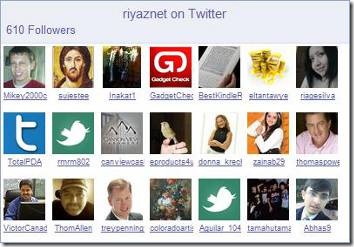 How to Create Twitter Followers Box?
Otto's Simple Twitter Connect plugin will do all the magic. The plugin displays a box with faces of your Twitter followers. Download and install the STC plugin in your WordPress. Now download and add this STC – Followers Widget module to the simple-twitter-connect folder in your WordPress plugins folder.
Configure your STC plugin options as described on the plugin's options page. Sign in with your Twitter account to set the autotweet user.
Now go to the Widgets section of your WordPress. Add the widget to your sidebar, set the Twitter username. Set count to the number of Twitter followers you wish to display. Now you have your Twitter Followers box displayed on your blog's sidebar!