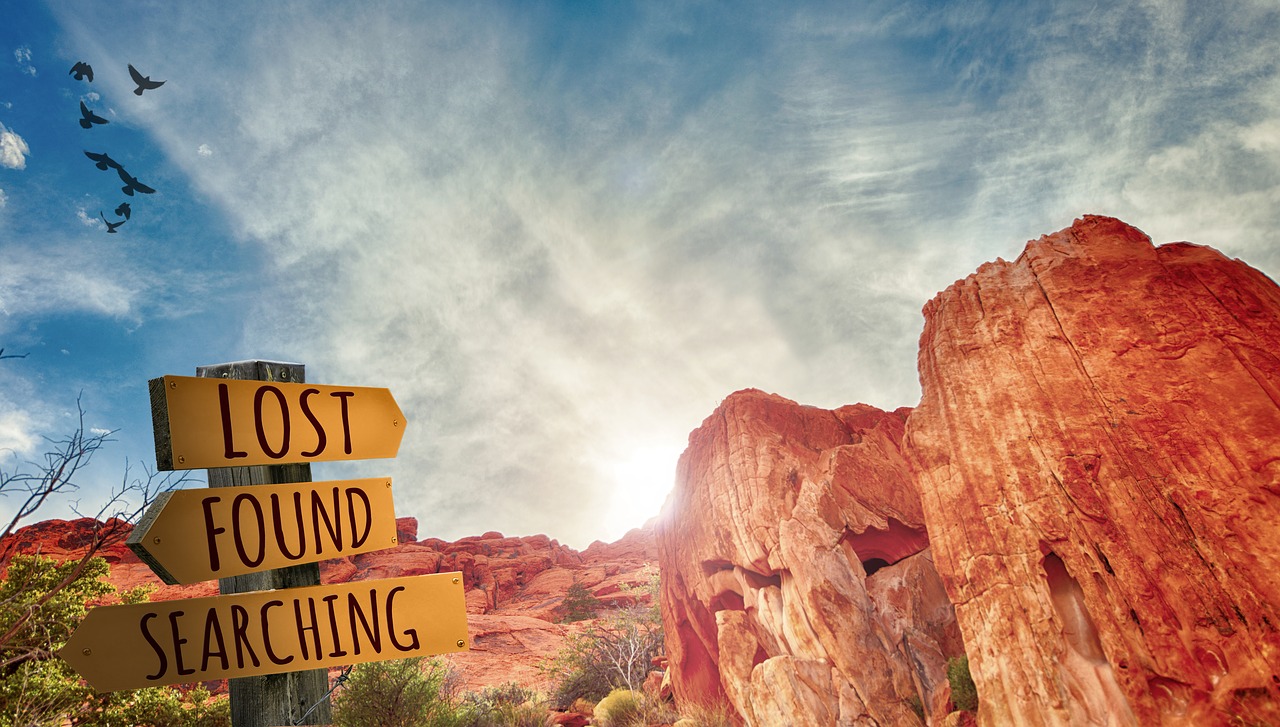 Advances in technology have positively affected various industries. One of these is the advertising industry. Modern technology is now being used to advertise. This type of promotion is known as digital signage. Also referred to as dynamic signage, it is a unique form of advertising where multimedia content is strategically displayed to the public to increase brand awareness for a company. This multimedia is displayed using technological devices such as LED arrangements and even LCD flat panel screens. The infrastructure that is required to perform this type of advertising is installed by professional companies such as DoPublicity. Digital signage multimedia can be static or dynamic. Static content is images, presentations and videos which do not change after you display them in your digital signage. On the other hand, dynamic content is multimedia content which changes according to the location, weather, time or even the user input in your digital signage displays.
By using digital signage, a company can improve its brand awareness by maximizing the power of visual content. By displaying multimedia material, a company can develop a strong corporate culture, keep their current customers and even attract new ones. One may think that creating the content for the digital signage is a challenging task. As a matter of fact, it is quite manageable if you use the right tools. There are some special tools that are used to develop the themes and templates of digital signage. These tools can help you to create and display static or dynamic content. There are tools you can use to create the content for your digital signage. Some are free and others require a small investment. Read on to discover more about them.
Google Drawings
Ideal for designing static material for digital signage, Google Drawings helps you to come up with diagrams and charts, which you can display in your digital signage. These diagrams can be used alongside any other types of media that you want to display. Google Drawings can help you to render business metrics and communicate them to your employees, customers and other stakeholders. Moreover, the charts and graphs which you create in Google Drawings are formatted such that you can simply embed them into other documents if you desire. This tool is available as a free add-on for the Chrome Browser.
Padlet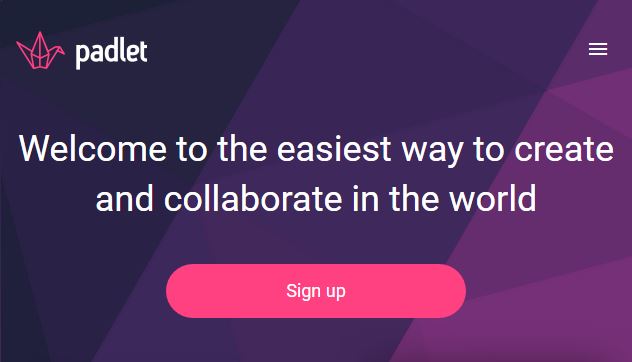 This is a tool that allows for team collaboration in the development of multimedia for digital signage. Padlet provides you with a blank canvas where you can add images, text, videos, GIFs and any other multimedia material for advertising purposes. The tool allows you to simply select, drag and drop these elements anywhere in the canvas. You can proceed to manipulate them as you see fit. It is a web-based tool. Therefore, other team members can log on and help you to design the multimedia or your digital signage. With Padlet, you can create a static design and then export it as a JPEG image. This allows you to post it in your displays for advertising. This boosts convenience and gives creative freedom to you and your team.
WeVideo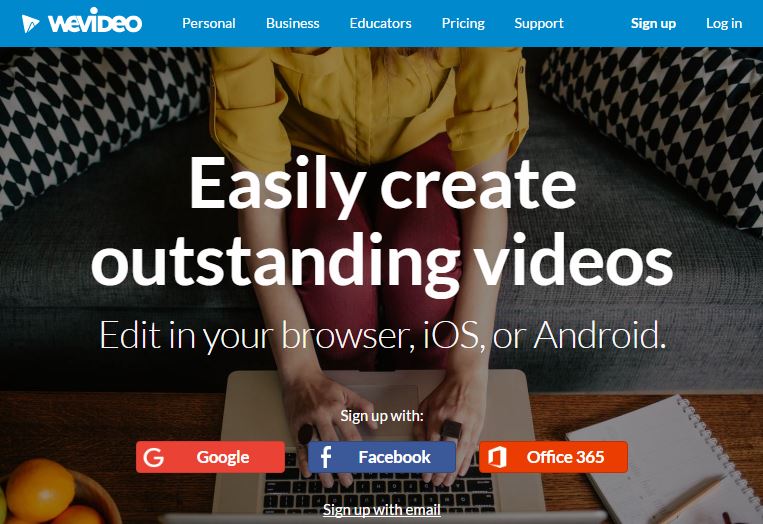 Based in the Cloud, WeVideo is a software tool that allows you and your team to create video material for your digital signage. Simply shoot some video footage and then log into WeVideo. Upload it there and proceed to edit it using the tool's features. After that, you can share your progress with the rest of your team. They can log in too and assist you to create the material for your digital signage. WeVideo is ideal for use by marketing or creative departments in charge of digital signage.
Magisto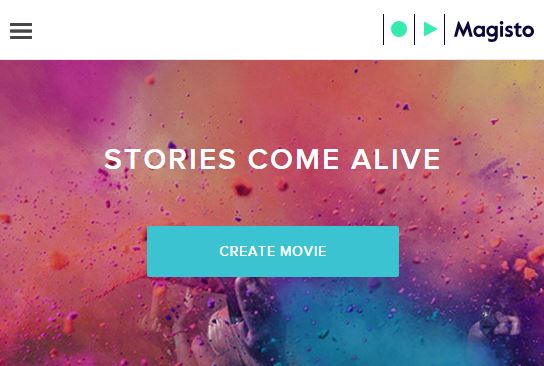 Sometimes, you may be short of time as you create your multimedia for digital signage. In such a situation, you need a tool that will perform the video editing for you. The ideal tool for this is known as Magisto. With this digital signage tool, you simply upload the video footage that you want to display. The tool analyzes the visual features of your footage and detects the motion of the camera, speech and expressions on the faces of the people you captured. After doing that, magisto asks you to pick a style of editing from a menu within the tool. Once you pick the one you want, it automatically applies the style to your entire footage. It is now ready for display in your digital signage.
Geckoboard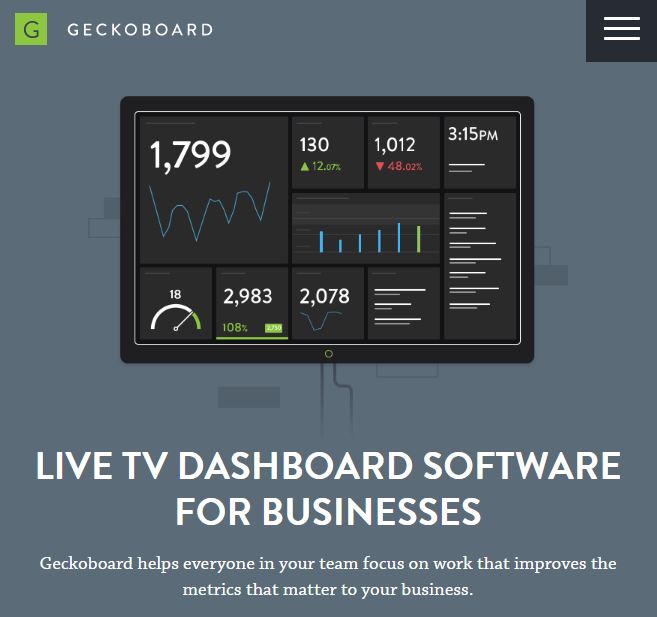 Digital signage can be used to communicate with your employees within the company. You can use the digital signage displays to inform them about company performance or market statistics. Geckoboard is a tool you can use to accomplish this. It can combine the data from your Excel documents as well as web-based sources, such as Salesforce, Basecamp and Zendesk to create an information dashboard. It is an effective tool for visually communicating strategic information to all stakeholders who walk into your company premises.
RSS to HTML tool
Everybody is interested in some type of news. This includes your employees and customers. You can use tools to design templates for displaying news in your digital signage. Many news websites stream the latest news using RSS Feeds. There is a tool that you can use to stream these feeds directly to your displays. It is known as RSS to HTML. This one allows you to identify the specific RSS feeds that you want to display in your digital signage. After that, it helps you to create a special HTML page that can hold these news feeds. Eventually, RSS to HTML allows you to display this custom HTML page to your customers and even employees through your digital signage.
Conclusion
Digital signage is the future of advertising. Today, promotional material is being displayed in LCD screens and using LED arrangements. Special tools are used to design these themes and layouts for digital signage advertisements. Some of them have been mentioned above. If you are coming up with some content for your digital signage, utilize these tools for a more efficient experience.
To know more about digital signage, please visit Dopublicity.com.