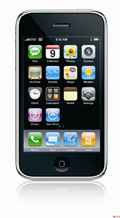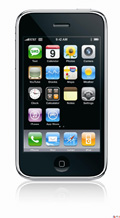 When it comes to the iPhone app store, probably the most important step it has made in the past few years is the inclusion of some excellent banking solutions, which help the public keep an eager eye on their financial situation wherever they happen to be. While most of the regular banks in the US now have their own apps, these are only useful to those who use them, so what are the three best ones that anyone can use to track their spending or income?
PayPal
Almost everyone in the Western world has heard of PayPal, who are without doubt the Internets premiere money transfer service. Nearly everyone using eBay and many other sites is encourages to use this service and therefore it has become a bastion of the online economy.
The PayPal app for the iPhone doesn't pretend to be anything that it isn't, as it just builds on the already excellent framework that the regular PayPal site already offers. This means that users can track any payments that have come in to their account, see if automatic payments have gone out and transfer money to their bank account all at the click of a button.
More information regarding the PayPal app can be found at their website, where those who haven't already can sign up for free and get moving in to the world of internet finance.
SplashMoney
SplashMoney is essentially a mobile checkbook that can be used to keep an eye on all the accounts that a person holds, even if they are held with different banking institutions. As well as this it can be used to create budgets, track spending and generally keep a beady eye on where any money is going.
To implement this highly useful system, SplashMoney uses the same DirectConnect system as the other two major services, namely Microsoft Money and Quicken. One down side, however, is that to use this app in conjunction with a desktop computer a separate piece of software will need to be purchased.
More information on the SplashMoney app can be found on the creator's website, which is can be found here.
Pennies
Pennies is by no means a app like SplashMoney, which can track spending exactly across a number of accounts. Instead it is a highly useful tool that lets the user create a budget for the month and then record what they have spent, therefore enabling them to see if they are living within their means.
Probably the most endearing feature of this app is the fact that it is so easy to use, as well as the fact that it presents a simple idea perfectly, resisting the need to complicate things with extra features. Overall, Pennies is a great choice for those that don't need to monitor their money like a hawk, but who instead are just interested to see where most of their hard earned cash ends up.
More details of this app can be found at the Design By A Knife website, who are the developers of Pennies.