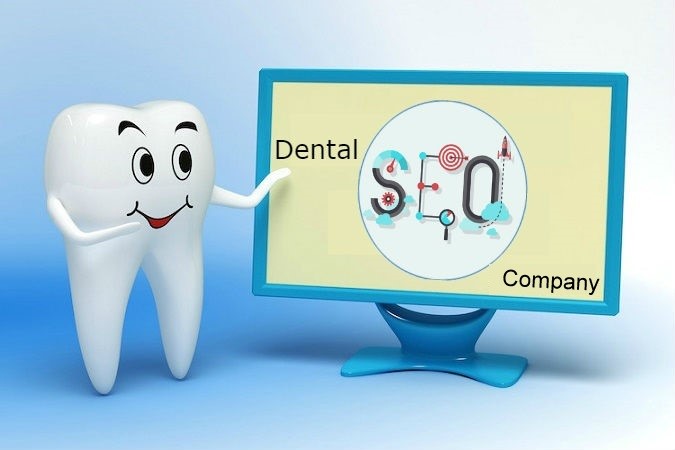 The marketplace is more competitive than it used to be a few years ago. The dental industry has not been left behind. Dentists cannot rely only on the Yellow Pages to get more scheduled appointments. They need to be more creative. One of the best ways of doing this is investing in dental SEO.
Dental SEO is the new best thing when it comes to online marketing. This is a strategy that will help you rank high in search engines and also enable you to stand out from the competition. All in all, you have to note that the process is not as straightforward as you might think. There are so many considerations that you have to make. You have to keep an eye on the search engine rules, use multiple channels to promote your practice, invest in link building and so much more.
The best way forward is to work with dental SEO companies. These are companies that are committed to helping dentists reach out to their target audience and get more business. They will help you rework your web design, help with content creation, assist with link building, help with social media marketing and so much more. However, before you choose an SEO company to work with, it is imperative that you learn of the companies you should avoid.
Ones that guarantee first page ranking
One very important point you should understand about search engine optimization is that there are no guarantees. You should therefore run from companies that promise you first page rankings. This is for the simple fact that they have no control over your ranking. It is what they do for you that determine whether you will get top ranking or not. There are so many changes taking place in the search engine algorithms. This is why guaranteeing front page ranking is impossible today.
The companies you should work with are the ones that tell you what they will do for you to guarantee high ranking. Take a look at their marketing plan and make sure that they don't use any black-hat strategy. Any company that promises first page ranking is lying and probably does not what it is talking about.
Companies that focus on quantity over quality
If you have been keen on the developments in search engine optimization, you may have learnt that search engines are constantly revising their algorithm so that the results they give are relevant to their audience. Stay away from any SEO company that claims that dental SEO is a numbers game. SEO is not like sales and your success will be influenced mostly by the quality of content and backlinks that your website has.
In the past, search engine optimization was a game of numbers just like sales. This is no longer the case today. Submitting thousands of backlinks and articles is considered spam. Needless to say, when your content is connected to spam, you will be penalized by the search engines. With that being said, you need to listen to what your SEO Company is saying about its strategy. If they promise to get you a thousand backlinks within a month and submit articles to more than 500 directories in a month, stay away from them. They will do you more harm than good.
Companies that use one or two techniques
Success in search engine optimization relies on the combination of techniques. You cannot expect to achieve success with a company that will only do two things for you. Get to know what the company does for its other clients. Which techniques does it use? Chances are if the company only uses one or two techniques in SEO for all its clients, that is probably all they know. Such a company will limit your success.
The important point you need to remember is that what may work for one dental practice may not work for you. The results will be dependent on your budget as well as what you want to achieve. If you have a sizeable budget, you can go for a PPC campaign which will help you get more data that you can use to boost SEO. For a limited budget, you may need to focus more on blogging to create listings on business directories.
To hire the right dental SEO Company, you have to ensure that that company will be able to meet your needs. They should be able to use strategies that are budget friendly and ones that guarantee you the most success.
Avoid companies that can't answer your questions
When considering the services of an SEO company, you will have many questions that you want the company to answer. Stay away from companies that are reluctant to answer your questions. This is more so if the company seems not to grasp what you want to achieve. You must also avoid companies that will only answer your questions when you pay them. Such companies only demonstrate that they are either greedy or have no idea of what you want them to do for you.
Too good to be true
If the deal is too good to be true, it probably is. If what the company is promising you is seems too good to be true, you need to dig deeper. Spend some time talking with their most recent clients and get to understand what their clients think of their services. Taking some time to understand the technique used by the company in marketing your practice will further keep you from landing in the wrong arms. You must also read and understand the contract before signing it.
No audit is given
Another type of company you need to avoid is the one that does not give you an audit. Before a dental SEO company can start working for you, it is imperative that it runs an audit. This is done to identify your SEO's weak spots. If no audit is given, get away from that company.
These are important points that will help you find the right SEO Company for your dental practice. Only choose the company you feel most comfortable with.