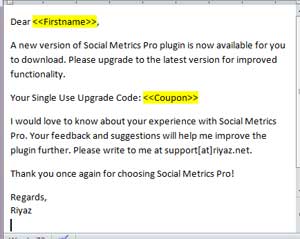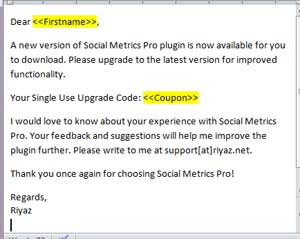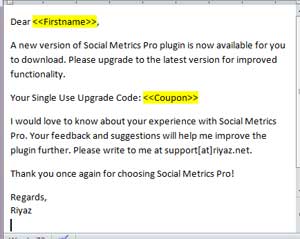 The other day I was talking to a friend. He was about to get married. Wedding ceremony was finalized. He now wanted to send invites to all his friends, colleagues and relatives. The list was huge. He had to send out that many emails. Easier option was to send a single mail with everyone in the bcc. But, he wanted to send out the invite personally to everyone.
He had created a beautiful email template. He was going to send out that email to each of his friends by changing just the person's name. Now the task of writing and sending so many emails was rather cumbersome. He wished there was some automatic way he could send the emails by just changing the person's name. I gave him the idea of using mail merge.
Within minutes he could quickly send personalized emails in bulk. Here's how you too can make use of this nifty tool to send out personalized emails and letters to a large number of people in one shot.
What is Mail Merge
This simple tool automates the task of sending personalized emails or creating personalized letters. With Mail Merge, you can send individual emails to a large number of people in no time. It basically allows you to use a template message with some personalized fields like recipients name, address etc.
Mail Merge Can Improve Productivity at Home and Work
Creating each email or letter individually could take hours. With mail merge, you can do it in minutes.
Just like my friend, you too can use it to send personalized email invitations to your friends. If you greet each recipient by their first name, they are more likely to accept the invite.
Businesses and vendors could use it to send personalized emails to their customers for example. The email could include personalized coupon codes or software serial keys which are different for every customer.
How to Mail Merge
Mail merge program is readily available in Microsoft Office. If you use Outlook for your emails, you can use Word and Excel to send out personalized emails. If you use web based email programs like Gmail, you can use Google Docs spreadsheets to do similar tasks.
My work contacts are stored in Outlook while my personal contacts are stored in Gmail. So I make use of mail merge in Word when I have to send mass emails to my business colleagues. And when I need to send personalized invites to my friends, I use mail merge with Gmail.
I will walk you through precise steps involved in both these options.
How to Mail Merge Using Word, Excel and Outlook
Microsoft Word provides options to create emails, letters, envelops, labels, faxes using mail merge. You could maintain the contact details in an excel spreadsheet or use a contact group from Outlook. Creating a mail merge takes less than 5 minutes. The following article will walk you through the precise steps – How to Mail Merge using Word and Excel.
How to Mail Merge Using Gmail and Google Docs
Google Docs can also be used to Mail Merge. You can maintain create the email message and maintain contact details in a Google Docs spreadsheet. Then use it to run along with Gmail to send out personalized emails. Here's how to mail merge with Gmail quickly and send personalized emails in bulk.
How to Mail Merge to Send Mass Personalized Emails is a post from riyaz.net.
riyaz.net provides tech tips and tutorials for SAP Professionals and Bloggers (about).
Follow riyaz.net on Twitter, become a fan on Facebook and subscribe to get free email updates.