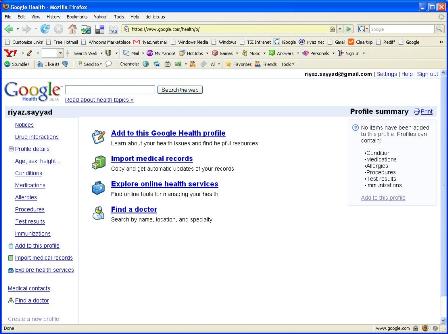 Google recently launched Google Health, a Complete Health Information Service.
Google Health offers an easy way to collect, store, manage, and share your medical records and health information. You can
Create your online health profiles and organize your health information securely at one place
Import your medical records from doctors and pharmacies and keep your doctors up to date about your health
Explore online health services
Find doctors and hospitals by name, location, and specialty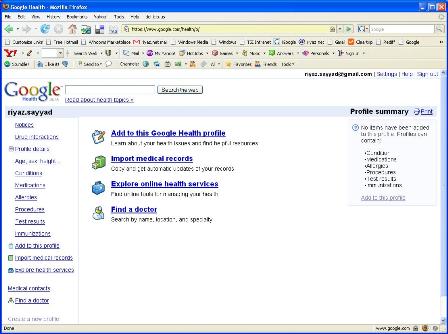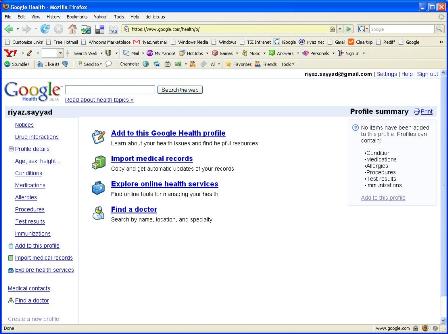 All this comes absolutely free. All you need is a free Google Account. Here is a Quick Tour of Google Health.
Google Health includes links to a number of major U.S. Health care Companies, Pharmacies, Doctors' Groups and Medical Testing Labs. These partner websites offer personal health services.
If you are a Medical Professional or into health care industry, you can integrate with Google Health by becoming a partner. You can make use of available APIs.
More: FAQs, Video from Google, Help Center