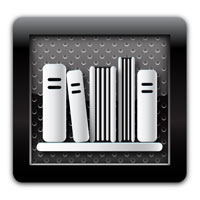 Social networking can really be traced back to email exchanges – the true origin of wasting time by socializing on the internet. Since then, however, new social networks have come into power- all providing interesting visual layouts, opportunities, and even (occasionally) productive uses.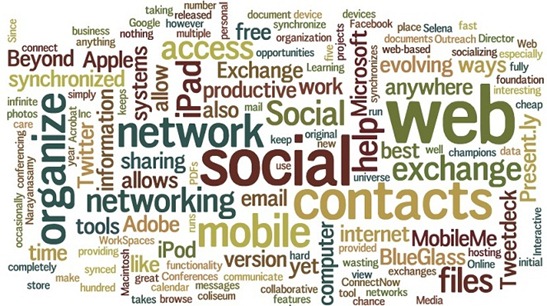 Now, with mobile devices lunging head first into the universe of the web, and tablets like the iPad taking their place in the coliseum of internet browsing champions, these social systems are evolving yet again. Here are five necessary social systems and organization tools to help you make the most out of your networking.
TweetDeck

While its initial cause was to organize Twitter contacts and messages, TweetDeck has evolved into a cross-platform program that pulls in your social contacts from MySpace, LinkedIn, Google, Facebook, Twitter, and more. You can view, browse, and organize your contacts with ease, and your account synchronizes with your iPod, iPad, PC, or Macintosh computer.
Microsoft Exchange

Microsoft Exchange is one of the best ways to organize your contacts and keep a consistent eye on important information from any location. Hosted exchange will connect your computer, mobile device, and any other tool that lets you access the web. Beyond that, those looking to work on collaborative projects will find that exchange is of nearly infinite value. There's also nothing wrong with staying a little loyal to email, the original time sink, and exchange keeps this synchronized as well.
MobileMe

MobileMe is the Apple run mail platform that allows you to synchronize your Apple calendar, contacts, photos, files, and more. While it costs a hundred dollars per year, it takes care of all the hard work for you and has some added security features such as allowing you to automatically track down a lost or stolen iPod or iPad that's synchronized with your personal network. It's also accessible through a web-based version and can be synced with multiple computers for access anywhere.
Present.ly
Present.ly is a web based social network that allows you to transfer files and data in a secure way, communicate as fast as the road runner runs, and utilize cheap as free web storage space. As of April 2010, it has released a fully functional and easy to integrate mobile version. Better yet, this web hosting and social network hybrid is completely free to use.
Adobe Acrobat Online
Adobe has provided a number of great utilities to help your networking, especially when it comes to creating, sharing, or transferring files. With apps like ScanR, you can create PDF documents out of anything that has vaguely legible writing, then share or store the created PDFs. Beyond that, ConnectNow, WorkSpaces, and other applications allow you to engage in productive or recreational screen sharing, document collaboration, conferencing, and more.
Social Networking increased the functionality of the web, and became the foundation for what was called Web 2.0. With mobile synchronization and the chance to access and organize your information from anywhere, the web looks to be evolving once again. Learning the tools that will allow you to tap into the internet's ever growing potential is certain to help you network more efficiently – whether that's for business purposes, or because you simply want to know the very best ways to play.