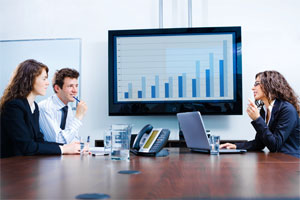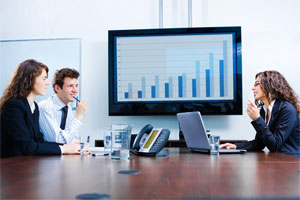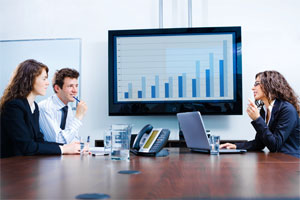 This has been one gadget-packed year: a zillion phones (and 500 million mobile users in India), the rise of the netbook, 3G data cards, power-packed cameras with incredible resolutions and HD video…
So if you're planning on some Christmas shopping, here's my selection of nine candidates: bits of tech from among the many that 2009 had, that will serve you well into 2010 and beyond.
Speed 3: the 3G Dongle 
The 2009 variant of the good old data card: lets you connect your laptop to the Net and email at blazing speeds. This USB stick is rated at 3 Mbps, and our labs squeezed 2 Mbps out of it. Expect to get about 1 Mbps as usage builds up. Way better than the 80 kbps-odd we got from older data cards. You can buy the Tata Photon+ for Rs 3,500, or the Reliance NetConnect, or others – BSNL and MTNL included, though I couldn't get the MTNL one working at 3G speeds; and MTS is "about to launch" one, but I simply could not get my hands on MTS' version. Pricing is similar for all, and monthly tariffs start at around Rs 500. Great for snappy web browsing and email on the go. Or for movies, but you'll pay the price in data charges.
The Netbook
Samsung has the edge again, with its 1.2 kg, 10-inch Atom-based N140 netbook (Rs 25k) – pre-loaded with Windows 7 Starter Edition, on a 250 GB hard drive. And of course, camera, wi-fi, Bluetooth, and a spill-proof keyboard. Design and performance are average – but at our labs we got six hours on a charge, which is good. Quick refresher: a netbook is tiny and light, and doesn't beat a fully-featured laptop… but some of these come pretty close.
3D to Go 
This is the world's first consumer-grade 3D still and video camera. The Fujifilm FinePix Read 3D W1 (what a mouthful) uses two lenses and takes quick, effective 3D photos and videos. You can view them in 3D on the camera itself, or on the (separately sold) Fujifilm 3D photo frame. The 3D images are proprietary and won't work on your PC or phone, though you can switch off the 3D feature and get regular 10 megapixel still and video images. But as a regular camera, it's slow, clunky and doesn't do well in low light. Great to get as a gift – but at Rs 40k, you may not want to buy it as your primary camera.
One-stop Sound
The Bose L1 Compact (Rs 60k) is a one-piece party unit that looks strange, but packs a large room with a hundred people with some pretty impressive sound. The spatial dispersion speaker helps the system sound much bigger than it really is – but it can be carried like a suitcase and set up in a minute, to back an electric guitar or karaoke session or simply a minimalist party setup with an iPod.
Your Handheld Image
The Optoma PK-101 Pico Projector (Rs 21k) is probably the world's smallest projector, if you don't count the recent Nikon Coolpix pocket camera with a built-in projector. Amazing stuff. Its sound is faint and it isn't very bright – you need to really dim the lights – but its white LEDs let you project up to 30" images from your camera, phone, iPod, or DVD player for a couple of hours on a charge. A spare battery is provided.
The NetPC
A Net PC sounds like a Netbook, but it's a low-cost stripped-down desktop that is always connected. Airtel's Net PC (Rs 8k) for instance barely costs more than the LCD monitor itself, but for a Rs 99 monthly subscription and a Airtel broadband connection, it's a functional PC that stores everything "in the cloud" – there's no built-in storage. Everything's online. Nice price and good for Internet and email usage and a few limited applications.
MicroMax Gravity
I frequently get asked about dual-SIM-card phones. The Micromax Gravity (Rs 13k) is a dual-line phone with a difference: it's both CDMA and GSM. You can flip between the two just by turning the phone upside down! Gravity switches your phone from Airtel to Reliance. It has the usual features: FM and media player with a 3.5mm jack, bluetooth, etc. Good value if you use both CDMA and GSM.
Phone Applications Rule  
Android phones now have hundreds of applications, many free (android.com/market/). Apple's Appworld led the way with thousands of iPhone programs. Then there's BlackBerry – not just the best email-ready handset around, but a great platform with thousands of apps on blackberry.com/appworld. And thanks to Nokia's market share, Symbian is the most popular smartphone platform in India (ovi.nokia.com). 
Android's First Steps
Google's two-year-old open-source phone platform saw gradual adoption from vendors like HTC, and rapid adoption from software vendors. The all-new HTC Hero (Rs 32k) uses a multi-touch screen, six buttons and a trackball, and full integration with Google services – just enter your Gmail ID and password and all your contacts are transferred. 
 © HT Media