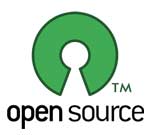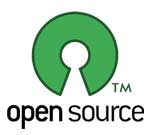 You use Windows and whenever you need some functionality or software you go about searching the internet for free and open source software that you can easily download and get your job done. But one thing that worries you is security – the issue of spyware and adware. The internet is full of Open Source softwares. There are a number of software download sites available. However, when presented with long list of softwares, each one with numerous reviews, you find it really difficult to gauge different softwares to suit your needs. This is where Open Source Windows comes in handy to give you a quick relief.
Open Source Windows is a website that provides a simple list of free open source software – list of just a few chosen bests in each of the categories. Makes your job fairly easy! Isn't it? Even better part is software is free of adware and spyware.
The website lists softwares from the categories that you would generally be looking for. It has Web Browsers, Audio-Video Softwares, DVD Softwares, Photo Editing Applications, Office Suites, FTP and File Sharing Softwares, IM Chat, RSS, Email Softwares and all that you would need the most.
The site does serve as a handy reference and a great instrument for anyone to get the best open-source software.
Also Read:
Image Source: Wikimedia Commons, CC-by-2.0