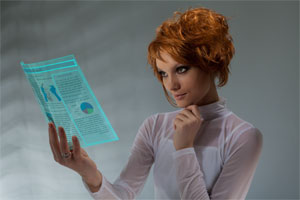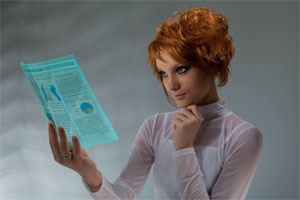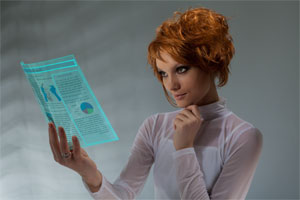 For those of us who find it a stretch to shell out the $600+ for Apple's iPad, or its slightly lower-priced brethren, here's some good news. There are cheaper tablets in the market, even if you have to forego a few of the higher-end features. Here are the top 10 cheapest tablets in the world.
1. Aakash: $60
Aakash, the new, super-cheap (what else, at just a little over $50?!!) tablet from Datawind, India is touted as the world's cheapest tablet. This tablet has a 7 inch display, with Android 2.2 OS and a 366 MHz processor. Originally released in 2011, the 2012 version contains a faster processor, the Ubislate 7, a 700 Mhz processor and battery life of 1.5 hours.
This is a 7 inch touchscreen Android 2.3 tablet with 4GB storage. It's available on Amazon for $87.72. You can access thousands of games and applications from this tablet's marketplace, along with productivity tools for social media. Video display is at 1080p, which is good if you want to do image editing or watch movies on this tablet. The Coby Kyros connects wirelessly to the internet.
This tablet has Android 2.2 OS, a full 7-inch display and 1 GB storage. There's no camera or other savvy features, but if you're looking for an e-reader, video and music player, you're all set. The battery comes 75% charged, so you're ready to go on day one. You can buy this tablet on Amazon for the great price of $94.99. For this price, you don't have to think too hard to buy this one.
4. CherryPad: $99
CherryPad is a 7 inch Android tablet, that comes with a 256 MB RAM, 2GB inbuilt flash storage, 800MHz processor, and a 800 by 480 pixel display. Though the display resolution doesn't sound like much, you can play 1080p HD video comfortably on this tablet. It also comes with an SD card slot – you can expand up to 16GB on this tablet. That's a great option to have in a tablet, if you're the kind that accumulates a lot of stuff over time.
This 7-inch tablet comes with inbuilt GPS that doesn't require a data connection! The OS is Android 2.3 Gingerbread, not Honeycomb, which might come as a disappointment if you like customizing the stock Android apps and interface. There's 2GB of internal storage, and a microSD card slot which allows expansion up to 32GB. Plus, you get a micro-USB port to connect to your PC. The processor is single-core 1GHz Cortex A8, which explains why Android Honeycomb OS hasn't been used on this device.
The 7 inch Kindle lacks savvier features such as 3G, camera and so on, but you have free access Amazon's library of videos, books and other media content. The storage is only 8GB, with no expansion slot. However, the browser is great, Amazon's own; plus, you get access to Amazon's curated Android app store, which includes such gems as Netflix, Hulu and Pandora. The price, of course, is unbeatable.
This 7 inch tablet runs Android 2.2, has great scrolling functions and a fast processor. The homescreen doesn't rotate quickly but you'll get used to it. The device comes with HDMI support, but it works only with the higher-priced WI-FI version for now. The Wi-Fi connectivity is fast, even if the signal is distant, which is great for a tablet at this price range.
If you compare the Amazon Kindle and the Barnes & Noble Nook Tablet, you'll find there's not much difference in the features. You do get a microSD slot for memory expansion in the Nook, unlike the Kindle. The storage is 8GB, the design is stylish, and the 7-inch screen has wide viewing angles with good reading features. It doesn't support app side-loading, the speaker is not great and the selection of apps is small.
This is a 10 inch tablet, priced excellently at $239. It has WebOS, which allows for card-based multitasking. The tablet itself is a little thick, when compared to the Samsung's Galaxy Tab 10.1. However, for a 10 inch tablet, the price is absolutely fabulous.
This tablet is a 7-incher, with a front-facing camera, Android 2.2 and 8 GB internal storage. No microSD expansion slot, of course, but the display is decent and you can play HD videos. For just 100 dollars more, you can get a 250 GB drive! Best option if you want to copy a bunch of movies to the hard disk, take the Archos 70 and head off to a picnic.