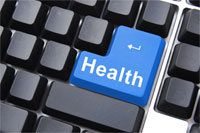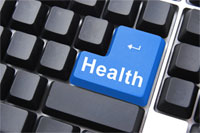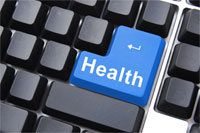 Wall posts, the Internet is fast moving towards creating a networking culture with a purpose. Which is why Sharmistha Dey, formerly an editor with the Web-Division of Network 18, decided to start BoloHealth, a social networking website for people interested in all things medical. Bolohealth.com greets you with forums, discussion threads, blogs, quizzes and presentations and expert opinions about various health conditions.
For health enthusiasts
In 2008, the founders of the site — Director Dr Simanta Sharma, Marketing Head Jini Mathai and Dey — conducted a survey, and learnt that a chunk of Indian "health enthusiasts" turned to search engines to gain knowledge about matters of health, and not too many landed the right results. "We launched the site in August 2009 after a year's research. Our USP is the high level of interactivity and expert advice that we provide. We've pooled in doctors and medical experts of varied specialities, some of whom aren't currently active practitioners, to ensure that all the information is credible," says Dey, who's also the editor and chief content officer of BoloHealth. Each expert on the BoloHealth panel has his own blog where they discuss health problems and answer queries from users.
User friendly
Once you've signed up (the registration's free), you get a profile page of your own, using which you can start your own blog and connect with other users through real-time messages. Latest discussions and user activities show up at the bottom of the site's homepage so everyone is always in the loop about new developments. Doctors too can request to be included in the team of panels if they want to contribute regularly.
While all the quizzes and polls are made by the website's staff of 10, most of the images for the slideshows and videos are sourced from other portals on the Internet. "We've empowered our users just as much as our staff by allowing them to share any videos and images that are their own. But they'll be put up on the site only after they've been verified for originality and legitimacy," Dey adds.
Another interesting feature the site offers is the contact details of doctors, hospitals and healthcare resources from all over the country. The resources include oxygen and blood banks apart from practicing doctors from all over India, all of which show up area-wise. Here, too, a user could send in details about a doctor that hasn't been mentioned on the site, but the details will only be put up once the verification is done with. "We haven't been able to include the names of all doctors, as the process of locating them was extremely lengthy and the website was long overdue. But we're constantly working at updating the site's database," Dey says.
Free to paid
Currently, the site also provides weekly newsletters on general health topics. But soon interest-specific newsletters, possibly a paid service, such as on pregnancy and diet will be published, targeting each user's interest as they've mentioned while enrolling for an account. "Customised newsletters and periodicals can begin only when we have a fair amount of users and we know their demographic. Our users now mostly belong to the age group of 25 to 45," Dey adds.
Other features that will soon be introduced are a homepage compatible for viewing on a cellphone, a user page that maintains your health record and an entire section dedicated to exercise routines coupled with healthy diets. "With the phrase 'healthy living' increasingly being referred to as "wellness", it is clear that both pharmaceutical companies and the general populace are beginning to take each aspect of their lifestyles such as diet, skin and sleep seriously. And what better way to open up about all of these than you would on a social networking platform?" Dey says.
© HT Media