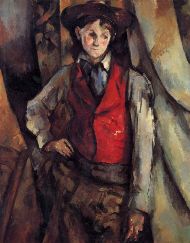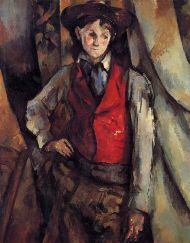 On Sunday evening, three armed men wearing ski masks stole four paintings: Claude Monet's "Poppy field at Vetheuil," Edgar Degas' "Ludovic Lepic and his Daughter," Vincent van Gogh's "Blooming Chestnut Branches" and Paul Cezanne's "Boy in the Red Waistcoat" from Foundation E.G. Bührle museum in Zürich, Switzerland.
The three armed robbers entered the museum half an hour before closing. One man with a pistol forced employees to the ground while the other two men stole the paintings. The whole ordeal lasted only 3 minutes. The men then proceeded to a van and left.
The four paintings are worth a total of 163 million US dollars. It's said that it would be hard to sell the stolen paintings on the open market due to the popularity of the paintings. There is a reward of 90 thousand US dollars for the artwork.
The robbers, who were still at large, stole the paintings Sunday from the E.G. Bührle Collection, one of Europe's finest private museums for Impressionist and Post-Impressionist art, police said.
It was the largest art robbery in Swiss history and one of the biggest ever in Europe, said Marco Cortesi, spokesman for the Zürich police. He compared it to the theft in 2004 of Edvard Munch's The Scream and Madonna from the Munch Museum in Norway.
Last week, Swiss police reported that two Pablo Picasso paintings were stolen from a Swiss exhibition near Zurich.
From: Wikinews, published under – Creative Commons Attribution 2.5 License
The above image copyright is held by Zenodot Verlagsgesellschaft mbH, and is licensed under the GFDL.